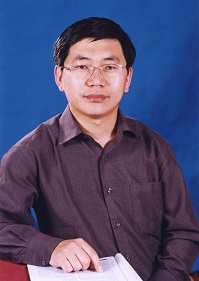 Committee Chair
Prof. Zhong Li
Taiyuan University of Technology
State Key Laboratory of Clean and Efficient Coal Utilization
Research Area:
1. Clean and efficient conversion of coal
2. C1 chemical engineering and high value chemicals synthesis
3. Coal-based carbon materials for battery anodes
Brief introduction of research experience:
Prof. Zhong Li is a professor of Chemical Engineering and Technology and an ex-deputy director of Coal Chemical Research Institute at Taiyuan University of Technology. He was honored the Leader of Academic Technology and the "Sanjin Talents" in Shanxi Province. He is a member of the editorial board of "Progress in Chemical Industry" and "Coal Chemical Industry" journals.
His research is focus on three areas: 1) Clean and efficient conversion of coal; 2) C1 chemical engineering and high value chemicals synthesis; 3) Coal-based carbon materials for battery anodes. He has hosted seven key and general projects of the National Natural Science Foundation of China, and three projects of the National Basic Research Program of China and National Key Research and Development Program, and more than 30 projects from local academic founds and the enterprises.
He has published over 200 papers in academic journals, such as "ACS catalysis", "Journal of Catalysis", "Applied Catalysis B: Environmental", et al., and applied 85 national invention patents, of which 52 have been authorized. He published 3 monographs, such as "Methanol and Its Derivatives", "Coal-based Alcohol Ether Fuel" and "Methanol Technology". He has won three Science and Technology Progress Awards from the Ministry of Education and Shanxi Province.